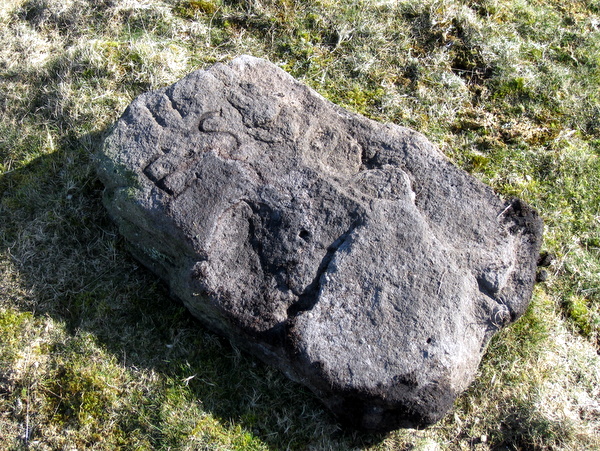 Location: This stone lies 200 m east of John Young Gate, some 30 m south of the track.
Latitude: 54.097271 Longitude: -1.964413
NGR: SE 02425 66822
Inscription: 11 E S
This is a 70 cm high stone lying on its face next to Meer Stone 39. According to Dr. Raistrick, these stones are associated with Elizabeth Shackleton, who was investing in small mining ventures in the 1770's.There are several of these stones differentiated by the number which, apparently, goes up to 21. See also Meer Stone 2, Meer Stone 49 and Meer Stone 50. This stone probably marks the place mid-way along the southern boundary of the meer where it shared a corner with two meers to the south - both leased by Rather & Co according to the Brailsford 1781 survey.