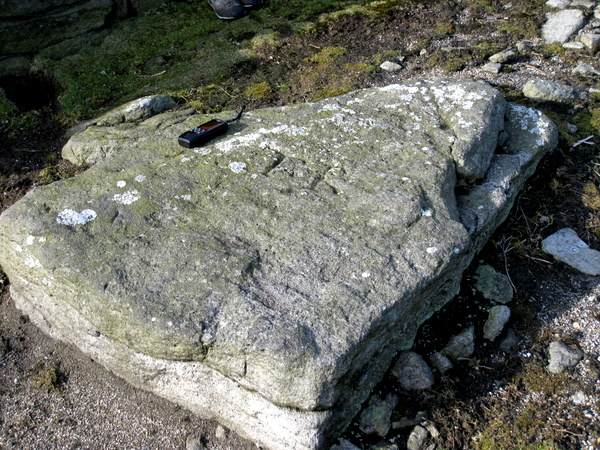 Location: Some 600 metres north of John Ings Gate about 1½ metres east of the boundary wall.
Latitude: 54.101748 Longitude: -1.968692
NGR: SE 02145 67320
Inscription: TR
A large flat stone lying in the ground. The light has to be just right to see the engraved initials. This may be a meer stone, or it may be the doodle of a bored waller.